Emotional Distress Damages in Personal Injury Cases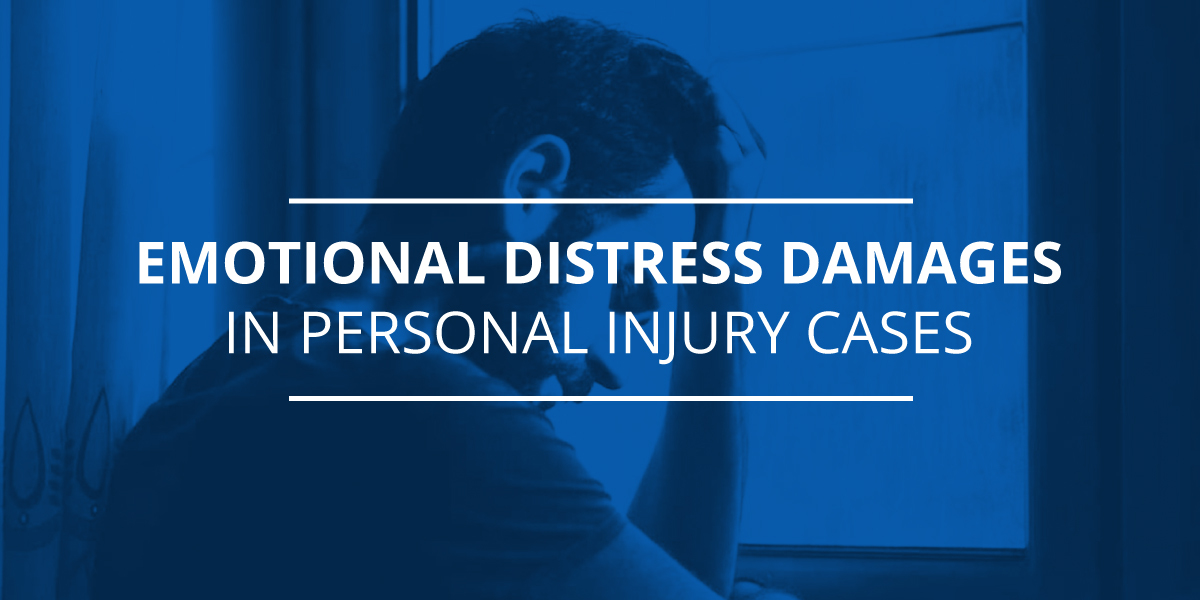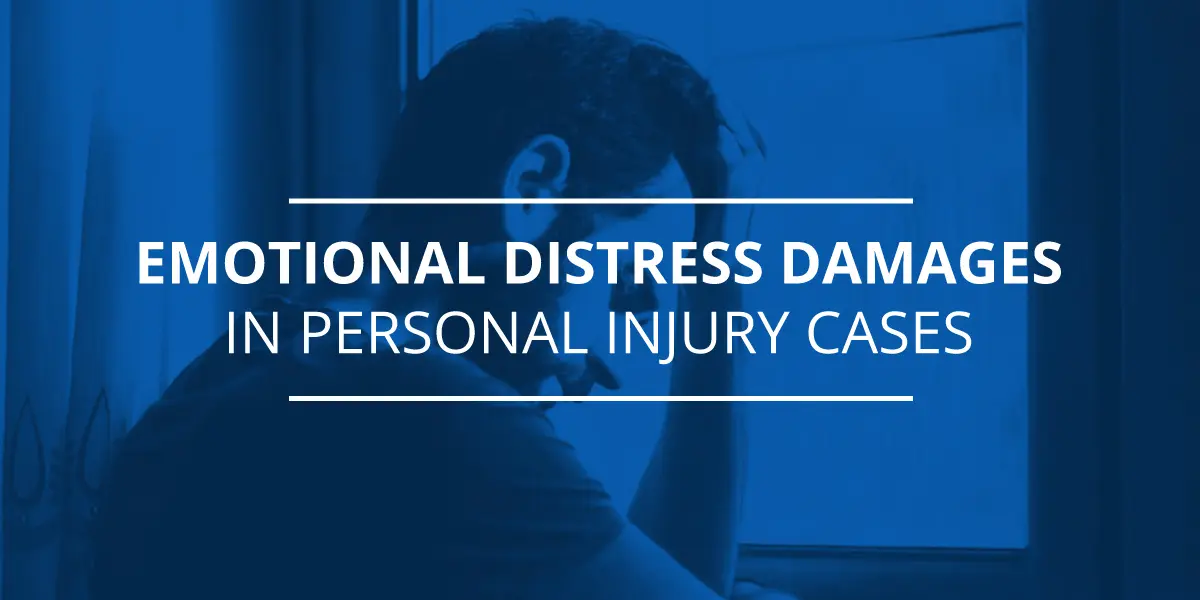 In law, damages ". . . are meant to put an injured person in as good a position as he or she would have been in had those injuries never occurred". Personal injury lawsuits following an accident usually include compensation for what lawyers refer to as "non-pecuniary damages" and what most people call "pain and suffering".
In cases where someone has suffered a physical injury, like a broken leg, it is easier to show the nature of the injury and the harm it has caused. But what about where the primary injury is related to the psychological distress of the traumatic accident?
Damages for emotional distress can be difficult to determine and will greatly depend on the nature of your injuries and the specifics of your case.
For example, in Schafer v. Whitley, the judge stated:
"…no two plaintiffs will ever be the same in age, previous state of strength and health, occupation and other activities. The injuries sustained by one plaintiff will never be the same as those incurred by another, in kind or severity, and the reaction of any two persons to the pain of a similar injury or to a particular treatment will rarely be the same."
Other differences can include the length of the recovery period and, if the plaintiff has not recovered, the kind and extent of residual effects remaining from the injury at the time and whether any of the effects will be permanent.
Emotional Distress
A 2017 research found that emotional distress is common among people experiencing chronic pain and proposes that there is a three-stage model that accounts for the relationship between chronic pain and distress.
Stage One
An individual experiences emotional distress as a consequence of acute pain associated to physical harm.
Stage Two
When the pain does not subside and becomes chronic, psychological reactions such as learned helplessness, depression, emotional distress, anger and somatization become apparent.
Stage Three
As the behavioral or psychological problems persist, the person may adopt a sick role, which permits him or her to be excused from responsibilities and obligations. This may lead to a lack of physical activity, muscular atrophy and a decrease of physical capacity that cause negative emotional well-being and self-esteem and other psychological difficulties.
Patients who experience chronic pain experience a decrease in their levels of motivation to engage in work, social, or recreational activities.
How Do Courts Calculate Compensation for Emotional Distress?
Emotional distress is common after physical trauma following personal injury. However, each person will experience their own unique effects of emotional distress even if they experienced the same traumatic with others. As a result, emotional distress damages cannot be calculated as methodically as things like lost wages or incurred medical costs.
The Supreme Court of Canada established a limit on how much a person can claim for pain and suffering. Adjusted for inflation the maximum a person can claim is currently about $370,000. Although these sums are generally limited to the most catastrophically, physically, injured plaintiffs.Proving Emotional Distress
In September of 2010, Ms. Maureen Adkin's 1987 Toyota Tercel was rear-ended by a 2001 Ford pick-up truck as she was slowing to a stop at a yellow traffic light. The force of the impact was enough to cause and did cause whiplash-type injury to Ms. Adkin's neck and upper back which caused her sharp pain.
Following the accident, she was treated by several health professionals including physiotherapists and chiropractors who assessed her injuries and prescribed treatments for them. The driver of the pick-up admitted liability for the accident and a claim for damages was brought before the courts, one of which was for emotional distress suffered as a result of the accident.
Among its causation considerations the court had to establish if:
Any of Ms. Adkin's ongoing symptoms of emotional stress were being caused by the injury sustained in the motor vehicle accident?
If so, would Ms. Adkin continue to experience these symptoms of emotional stress for an indefinite period of time in the future?
Was there evidence that the emotional distress was the only factor that was causing her physical pain and would a reduction of this emotional distress entirely alleviate her pain?
Although the court awarded Ms. Adkins non-pecuniary loss damages of $70,000 and a total damage amount of $86,152.97, the courts did not award her damages for emotional distress because the plaintiff failed to provide evidence that her emotional distress was caused by her physical pain. The court also found that, prior to the accident, Ms. Adkin had had a pre-existing condition of emotional distress which was likely caused by the death of her mother. Her symptoms of emotional distress had not been caused by the injuries sustained in the accident.
Attend All Prescribed Medical Treatments
Successful emotional distress claims require evidence such as medical treatment records from a mental health professional. These records should clearly prove that the distress experienced:
Is ongoing and has existed for a reasonable amount of time following the traumatic event.
Has a significant negative effect on daily life.
It is a direct result of the physical injury sustained in the event.
Emotional Distress claims are very sensitive in nature. At McKiggan Hebert we have many years of experience handling emotional distress claims. If you are experiencing anxiety, depression, or a lack of motivation following a recent injury, you may be suffering from emotional distress. Call (877) 423-2050 or fill out our online contact form to get your case reviewed by our lawyers.