Vehophobia After a Car Accident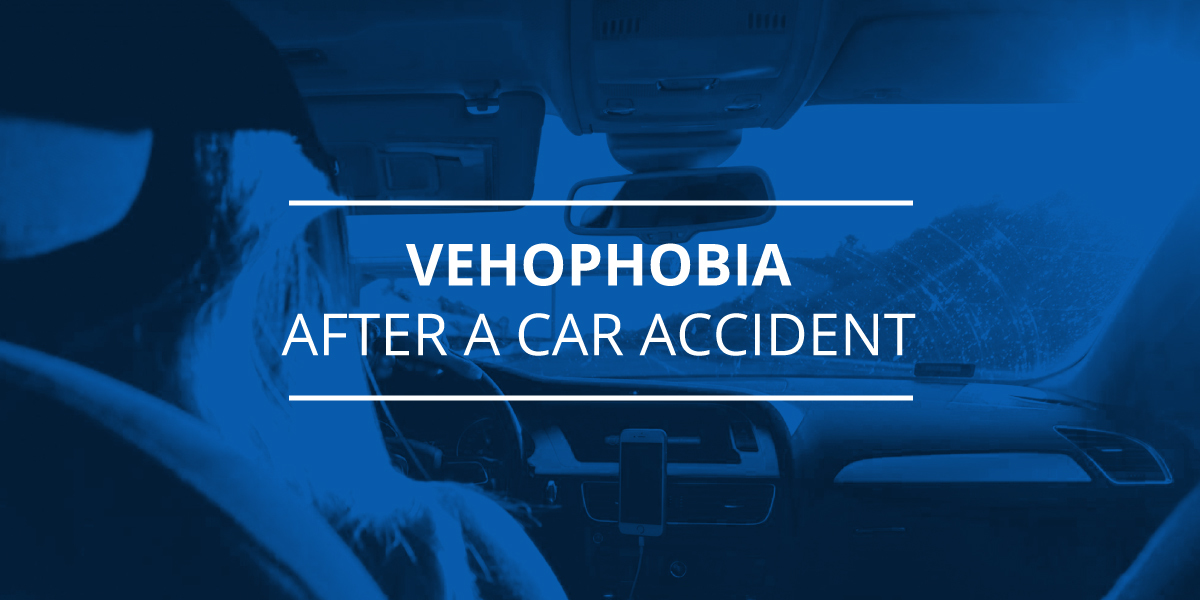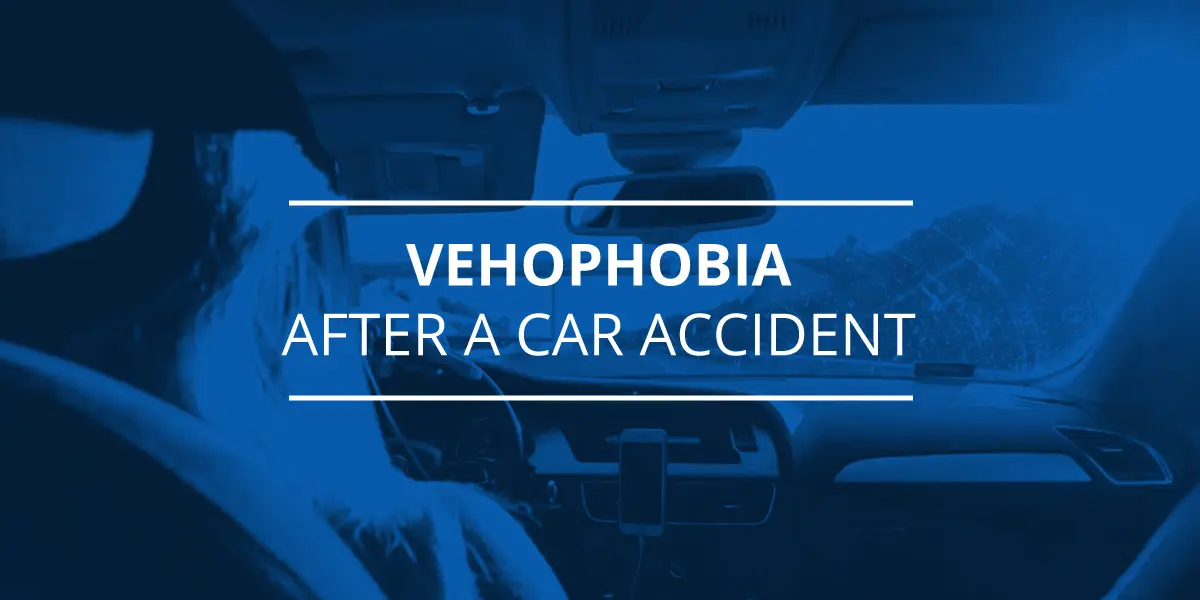 Do you experience fear of driving or get anxious about getting behind the wheel of your vehicle? Do you have paralysing thoughts of being responsible for an accident that may cause others injury or loss of life?
An Accident Caused Vehophobia
It was Saturday morning and "Jim", had stopped at a stop sign. He was a busy man, but Jim had promised he would always attend his 6-year-old son's soccer games. His son sat in the back seat with a soccer ball in his lap.
Suddenly there was a deafening crash and the car violently jolted forward into the middle of the street. Jimmy lost consciousness.
When he awoke in a hospital bed, his first words were, "Is my son alive?". The doctors told him that his son had survived the accident and was recovering steadily. Jim was relieved.
Fortunately, Jim's physical injuries recovered quickly and he was back to work within a couple of weeks.
However, months after the accident, Jim began having recurring dreams of the day of the collision. In these dreams, he was always parked at the same stop sign just before the crash. The intensity of these dreams would plague him until he jolted awake in cold sweats.
His work began to suffer because he was always tired during mornings from lack of sleep. He resorted to sleeping pills in order to get any rest. He began avoiding the use of his car and preferred to walk or take the metro to get around the city.
Jim, like so many people who have survived a motor vehicle accident, was eventually diagnosed as suffering from a psychological condition called Vehophobia.
What is Vehophobia?
This condition is a form of post-traumatic stress disorder. It affects people who experience the trauma of almost dying, or the injury of loved ones in an accident.
Person's afflicted with the condition usually carry the fear that they will be involved in another motor accident, even though they may have driven safely for many years. The thought of driving leads them to experience bouts of extreme and even paralysing anxiety. Affected individuals may prefer refraining from driving altogether.
How Does a Car Accident Affect the Mind?
According to a study published by Beck and Coffey, individuals who experience a serious motor vehicle accident are at greater risk of subsequent psychological problems. In approximately 23-30% of accidents, the symptoms of post-traumatic stress disorder appear within 30 days following the incident.
Beyond the mere anxiety of being behind a wheel, individuals affected by a motor vehicle accident may experience chronic pain and other comorbidities. Fifty-three percent of patients with post-traumatic stress disorder, for instance, experience concurrent mood disorders accompanied by major depressive episodes.
These ailments, if not appropriately addressed, may lead even further to self-medication with drugs and alcohol, which can spiral into substance abuse and alcoholism, and subsequently affect careers, lifestyles and social relationships.
In the above-mentioned study, men were 5 times more likely to resort to substance abuse after an accident compared to the general population, while women were 1.4 times more likely.
Because of the subtle and unpredictable nature of subtle psychological problems, motor vehicle collisions (no matter how seemingly minor) can have a lasting impact on the life of a survivor in the aftermath.
Can Vehophobia Be Cured?
To regain lost confidence and recover from psychological trauma, survivors may need treatment for problems which could remain unnoticed until well after the accident has occurred. Given the length of time it can take for the symptoms of PTSD or vehophobia to be properly diagnosed, it may be too late for survivors to make a compensation claim. To avoid this, it is prudent to get advice from a car accident lawyer before getting in touch with the insurance company (even if you don't have any immediately apparent injuries).
Contact a Trusted Nova Scotia Car Accident Lawyer
If you are experiencing Vehophobia or other post-traumatic effects of a motor vehicle accident in Nova Scotia, contact our experienced lawyers at McKiggan Hebert to discuss your legal options.  Medical treatment for your mental and physical injuries can be expensive and time-consuming and you should not pay for someone else's mistake. Call us on (877) 423-2050 or fill out our contact form to get expert guidance through your case.