Five Tips for Negotiating the Best Personal Injury Settlement Possible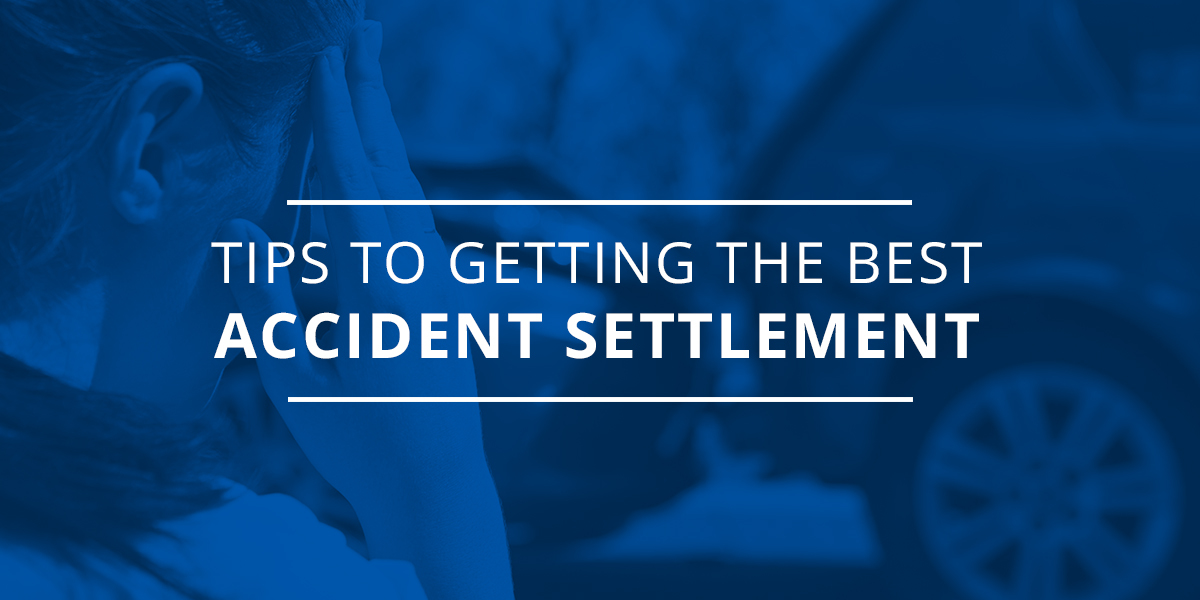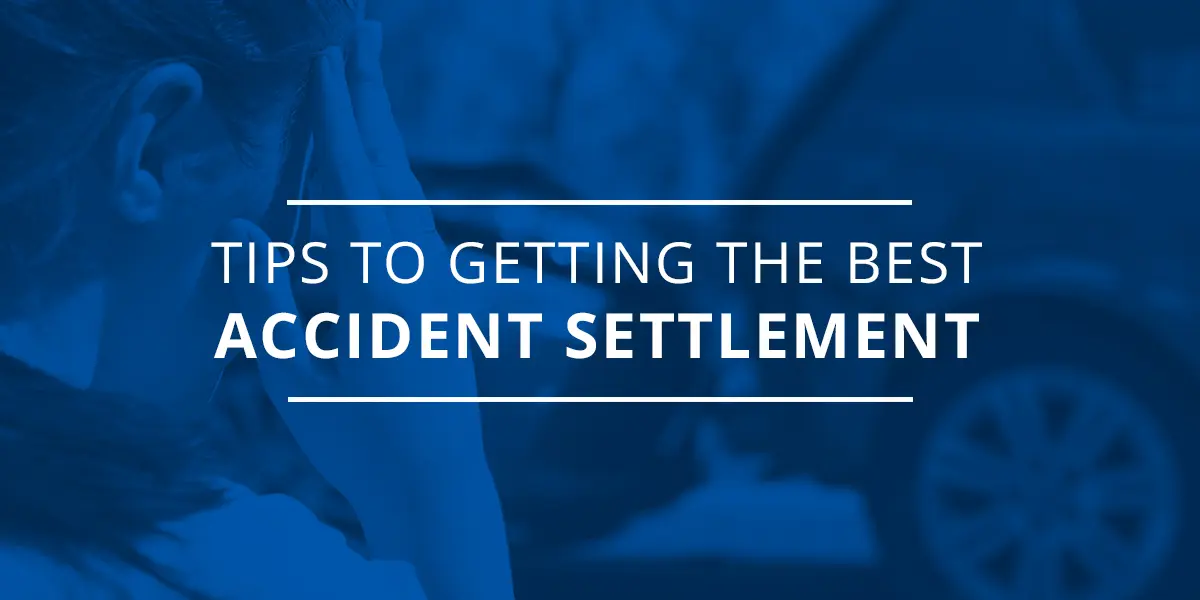 If you have been hurt in a car collision or any type of accident that resulted in injuries requiring medical treatment, you probably have a lot of questions pertaining to your potential personal injury claim's inevitable settlement negotiations. Any injured person will want to obtain the very best settlement possible to help support their rehabilitation process, but accident victims must always consider their full settlement value throughout the entirety of the settlement process.
There are countless instances in which injuries prevent an accident victim from being able to work, which can make the overall physical pain of the injuries be exacerbated by the stress of wondering how bills and ubiquitous expenses will be paid.
At McKiggan Hebert, we want the process of filing a personal injury claim to be as stress-free as possible for all of our clients. We believe that innocent victims of serious accidents should be fully compensated for their injuries and all subsequent damages, and through our legal advice and strategies, we'll be more than capable of successfully guiding your or your loved one past an insurance company's first offer to a fair settlement agreement that fully reimburses you for your medical expenses, as well as all incurred economic and non-economic damages. 
But it's crucial that you fully understand the unfortunate reality that is the settlement demands of insurance companies and defense lawyers alike who will take every measure to ensure that they have to pay as little compensation as possible to you, no matter what the facts of the case are or how serious or life-altering your injuries may be. The bottom line is that insurance companies want to make profits and their profits decrease with the more compensation they pay to accident victims or any injured person.
Medical bills, damages for "pain and suffering", and potential wage loss are just a few of the many harms following an accident that can lead an accident victim to financial ruin if they aren't properly compensated for their past, present and future losses. An injured person's own insurance policies will only be able to cover so much, which can leave them in insurmountable debt until a final settlement amount has been solidified.
We have seen firsthand just how much serious injuries can truly cost a person and their loved ones. That's why we are fully committed to working with our clients to ensure that they get the best possible resolution for their claim.
Our personal injury attorneys have decades of experience seeking compensation for our clients' injuries, and we're confident that our expertise and overall reputation will have the opposing counsel and insurance adjusters very nervous. Negotiating the very best settlement agreement available to you requires the representation and legal advice of an experienced law firm like ours.
So if you have any questions pertaining to your personal injury claim and obtaining a fair settlement, contact us today for a free consultation so we can review the facts of the case and help you establish an initial offer and demand letter to provide to the appropriate insurance companies and adjusters. 
On this page, we're going to help accident victims and their families in identifying five key tips to use while negotiating to get the very best personal injury settlement possible. Every personal injury case is unique, but taking the following tips into consideration will ultimately help you or your loved one throughout the negotiation process:
1. Know Your Worth
At the start of the negotiation process, some insurance adjusters may come right out and offer a "take-it-or-leave-it" opening offer for your injury's settlement. Not knowing the correct answers to their questions could result in a settlement that's ultimately insufficient in terms of truly covering all of the incurred costs associated with your injuries.
When preparing your settlement demand, it's important to keep two amounts in mind, including:
The range of what you believe your claim is worth (as indicated in your settlement demand)
The minimum amount within that range that you would accept.
Your "minimum" settlement value amount may have to be slightly adjusted over time, which will sometimes depend upon any factors and evidence that strengthen or weaken your claim. But what's important here in terms of your minimum settlement offer amount is knowing your bottom line, because this is a major step towards securing the largest settlement agreement that's possible.
2. Avoid lowball offers
In a similar vein to the above point, some insurance adjusters may offer you an initial offer that's much, much lower than your minimum might be. This is a common tactic used as a way to gauge your background knowledge of the insurance policy and claim, and ultimately try to settle your claim as quickly (and least expensively) as possible.
If an adjuster makes you a lowball settlement, do not accept it— even if you are not sure of the value of your claim. Instead, ask your adjuster for the specific reasons why your settlement offer is so low, and work with an experienced personal injury lawyer to address these concerns so that you can come to the negotiating table with solid answers to each of their questions or concerns.
3. Substantiate your claim
When making a claim of any kind—especially for a personal injury claim — it is necessary to prove that the extent of your tangible injuries is commensurate with the amount of damages you wish to recover. Having a paper trail documenting everything from medical expenses to reduced wages gives you more leverage against an insurance company seeking to reach agreements by lowering your settlement value.
From the moment of the accident to the moment negotiations begin, be sure to document every cost incurred and provide these to your lawyer as evidence of your injuries. This may include receipts of emergency transportation and treatment expenses, long and short-term medical costs, prescription/medicine bottles, as well as paycheck stubs (demonstrating a loss of wage due to your injury), as well as any applicable documentation that could be used as non-quantifiable assets (such as pain and suffering damages/emotional turmoil) within your claim.
4. Understand the Statute of Limitations
There is a "deadline" for filing personal injury claims known as the Statute of Limitations. In Nova Scotia, the statute of limitations for filing a personal injury claim is usually 2 years after the initial accident, in most cases. If you do not file a claim within two years after the date of the accident, you will no longer be able to pursue a claim and recover damages for your injuries. There are some exceptions to this rule, and an experienced personal injury lawyer will be able to explain these exceptions to you.
To avoid your claim "timing out," begin putting your case together as soon as possible after an accident. Don't wait until enough time has passed that you are scrambling to gather witnesses and evidence years later. Secure witness contact information and photographs of the incident as soon as it occurs, and get in touch with witnesses again when you file your claim and begin negotiating a settlement.
5. Hire a lawyer
While you could theoretically negotiate a settlement on your own, hiring a lawyer is usually in your best interests for securing a higher settlement as it shows an insurance company that you mean business.
With an in-depth knowledge of how best to present your case, advice on the best courses of action to take, and the ability to negotiate with adjusters on your behalf, hiring a lawyer maximizes your claim's chances of success and ability to recover the amount you deserve.
Contact McKiggan Hebert Today
In order to increase the odds of receiving the largest claim possible, contact McKiggan Hebert as soon as possible after sustaining an injury and begin building your claim today. 
With more time to adequately gather evidence in support of your claim, as well as the maximum amount of time needed to substantiate your claim and recover a larger settlement, you can rest easy knowing that your case is in good hands with us.